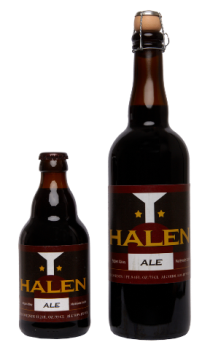 Mariënrode Double is a full flavored high fermentation dark beer with secondary fermentation in the bottle.
It has 8% alcohol content and is brewed with three types of local malt, a small amount of Belgian candied brown sugar and local natural honey. A typical caramel note is derived from the caramelized malts and sugar. The honey and Belgian Abbey yeast adds hints of wildflowers and port-like Madeira flavors to this super tasty beer.
Mariënrode Double is available in 33CL and 75CL bottles at this time.